You may have noticed that a few things have changed around here. Today, we launched the new optimized version of our blog with the goal of better serving you — our readers.
You will now find a more aesthetically pleasing look and feel, simplified content categorization and a slew of new features designed to help you find and share the content that matters most to you.
So, without further ado, let's take a look under the hood at some of the changes we made.
Clear Content Categories
Gone are the multitude of content categories at the top of the blog page.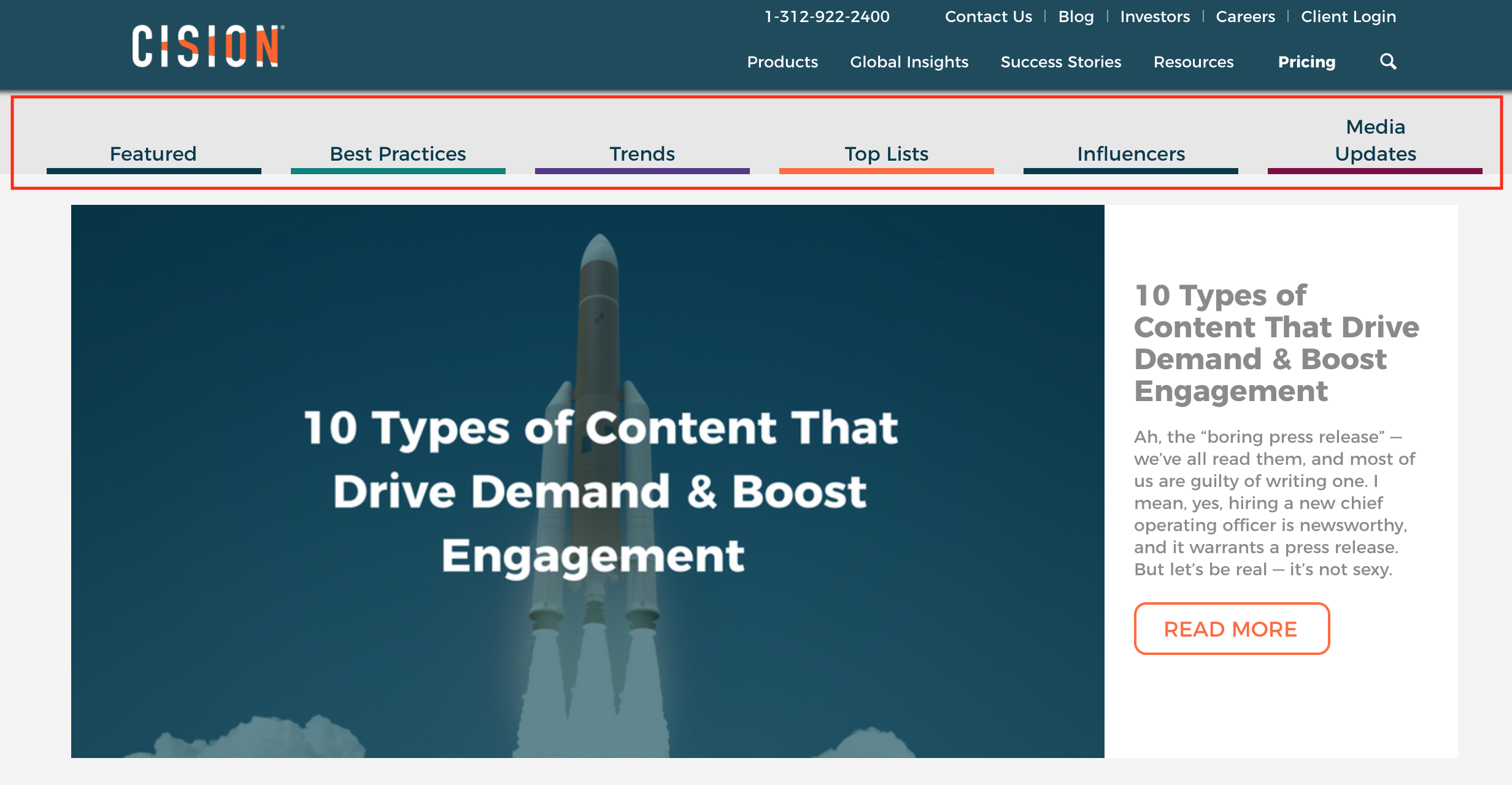 Now, we have clear content sections that are easy to navigate based on your interests. And best of all, you'll no longer find the same content filed under multiple categories.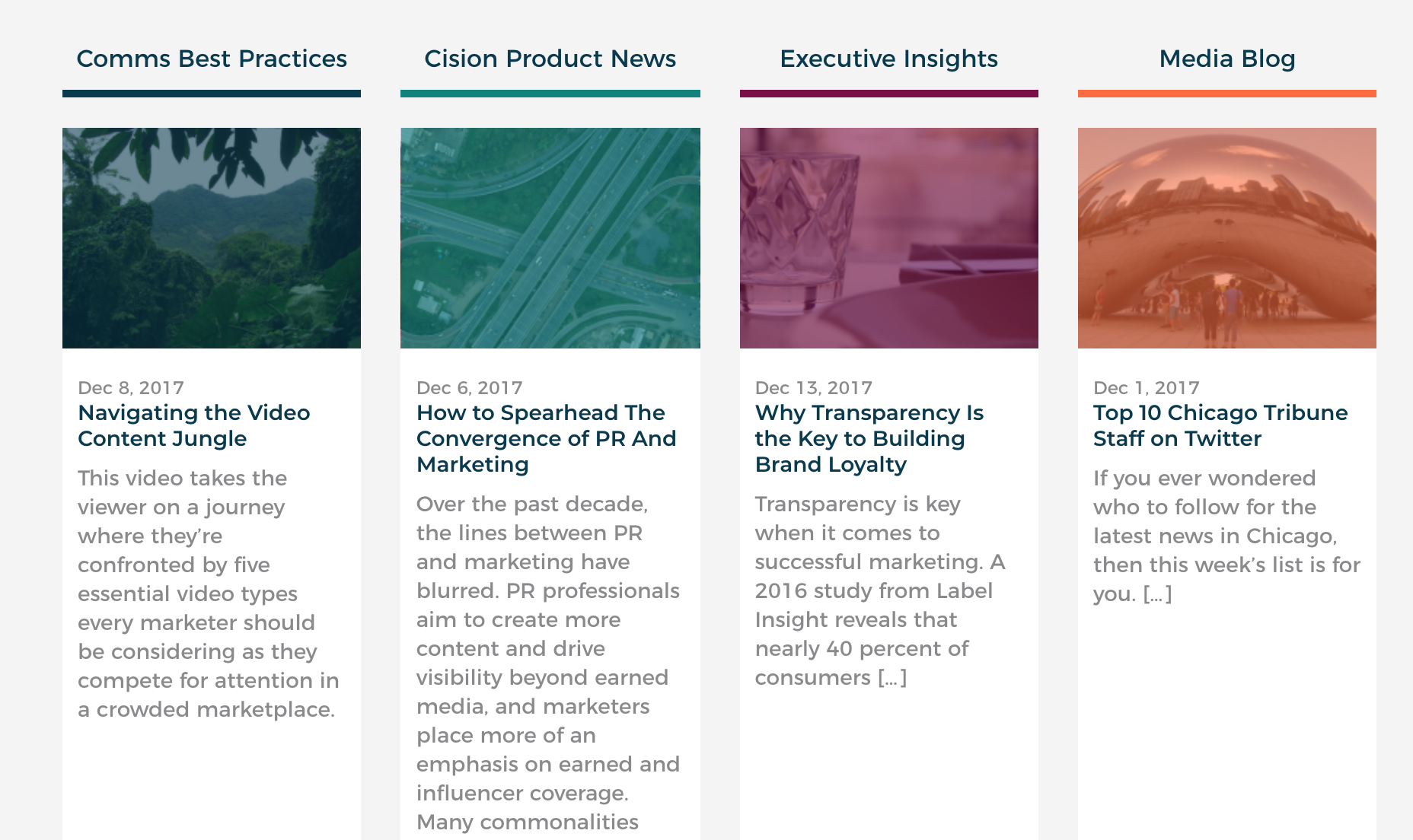 Our new blog sections include:
Comms Best Practices — Includes the latest updates on PR, communications and marketing best practices.
Cision® Product News — Keep up with everything Cision. Check here for the most current product news as well as helpful tips and campaign based insight related to the solutions that Cision offers.
Executive Insights — Thought leadership and articles about communications strategy for the C-suite written by the C-suite.
Media Blog — Here you can find news media moves, top lists and content for journalists, bloggers and influencers.
You can easily find each section near the top of our main blog page, or click on a category to be taken to that section which features content displayed in chronological order.
Simple Newsletter Subscription Options
We get it, filling out long forms is no fun. Sometimes you just need things to be simple so you can check a box and move on. Well, now subscribing to our newsletter is a whole lot easier. All you need to do is give us your email so we know where to send it, and select the frequency that works best for your inbox.
Just use the form on the right column of every blog page, or at the bottom of every post.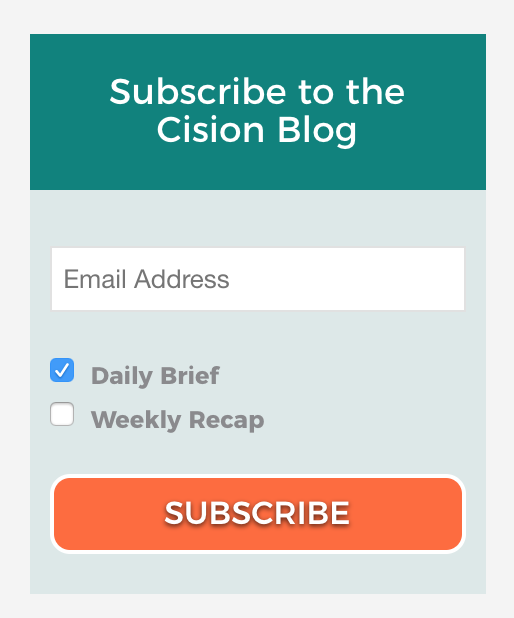 New Social Sharing Options
In the past, if you wanted to share the featured content on our main blog page you had to manually create shares for yourself. The only way to automatically share content was on an individual post level.
Now, the new social share bar on the left side of the main blog page makes it easy to share the blog via numerous social channels.
Blog Search Bar
Looking for content on a particular subject and want to find it fast? No problem! We've added an easy to find search bar that will scour our site for the terms you enter.
Whether it's earned media measurement, content marketing, press release distribution or something else we've got you covered.
Recent Posts
Want to stay up-to-date with all the latest content from Cision regardless of the category? Just take a look at our listing of recent posts. Missing on our old blog, you can now find it on the right column of every blog page.
Our Promise to You
These are just a handful of the new features you can find on our blog. We hope that these changes will improve your experience on our site and make you want to come back for more.
Looking to the future, we promise to continue working hard to bring you content and experiences that are useful, entertaining and informative. Thank you for being a Cision blog reader, we're excited to share this with you.